Strip Sensor 60 meters
Strip Sensor 60 meters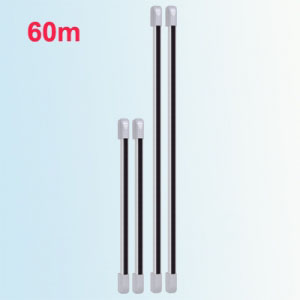 Item No:LK-60HM2/LK-60HM4
Item No : LK-60HM2 / LK-60HM4
• 2 Dual-Beams & 4 Dual-Beams types
• 60m detection range - outdoor (200ft)
• Compact & slim type 35mm
• Waterproof IP66 construction
• LED alignment indicator
• No synchronizing wire required
• Get best alignment by mV scale
• Swivel body unit, easy for beam alignment
• Alarm mode selectable
• Dual-beams transmittion design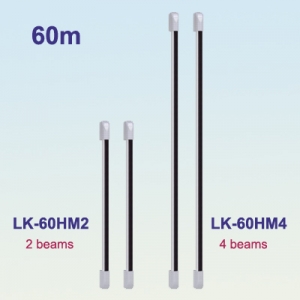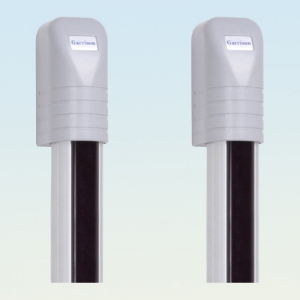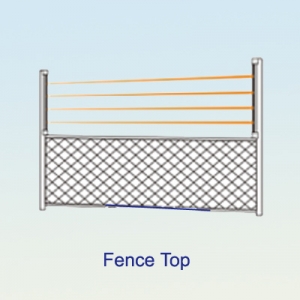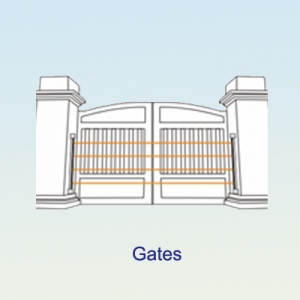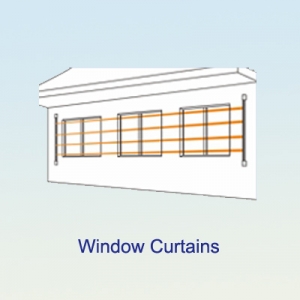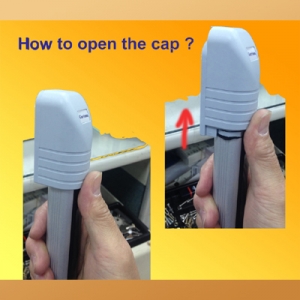 specification: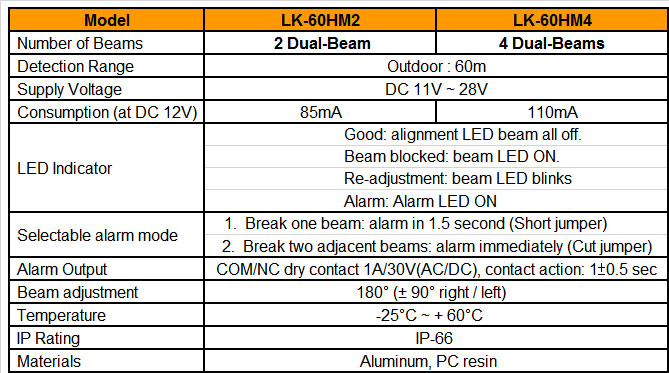 The Strip Sensor is a state-of-the-art device designed to provide exceptional detection capabilities in a wide range of applications. With its impressive detection range of 60 meters (200 feet) for outdoor use, this sensor ensures extensive coverage and reliable performance.
Available in both 2 Dual-Beams and 4 Dual-Beams configurations, the Stripe Sensor offers versatility and flexibility to meet diverse needs. Whether it's used for perimeter security, industrial monitoring, or other applications, this sensor delivers reliable and accurate detection.
The Stripe Sensor features a compact and slim design, measuring just 35mm in width. This sleek profile allows for easy installation in tight spaces or areas where aesthetics matter. Its unobtrusive appearance blends seamlessly with the surroundings while maintaining optimal functionality.
Built with a waterproof IP66 construction, the Stripe Sensor is designed to withstand harsh outdoor conditions. It is resistant to water, dust, and other environmental elements, ensuring consistent and reliable performance even in challenging weather conditions.