Shutter Contacts
Shutter Contacts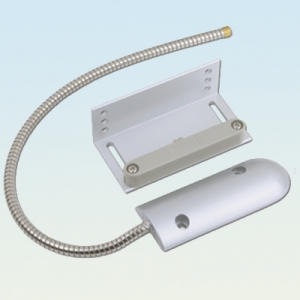 Item No. AT-860
• Surface mount, magnetic contact protection for shutters and large-sized doors
• Contact Rating: 0.2A 30VDC
• Contact Capacity: 5W
• Operating Distance: 40 mm (max)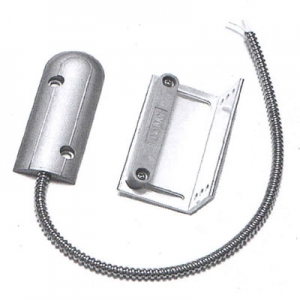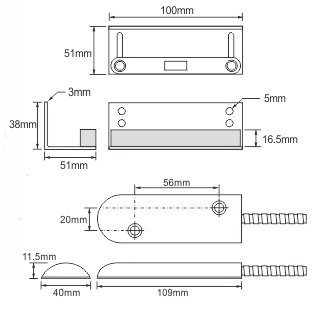 With a contact rating of 0.2A at 30VDC and a contact capacity of 5W, Shutter Contacts ensure efficient electrical performance. They are capable of handling low voltage currents while maintaining a secure and stable connection. This ensures proper functioning and reliable operation of the contacts.
The operating distance of the Shutter Contacts is set at 40 mm (max), allowing for effective detection of the opening and closing of shutters and large-sized doors. The contacts are strategically positioned to sense changes in the magnetic field, enabling accurate monitoring and immediate response to any unauthorized access or tampering.
These Shutter Contacts are designed for surface mounting, providing easy and hassle-free installation. They can be conveniently mounted on the surface of the shutters or doors without the need for complex modifications or drilling. This feature ensures a seamless integration into existing structures, saving time and effort during installation.
One of the key advantages of Shutter Contacts is their magnetic contact protection. By utilizing magnetic fields, they provide a reliable method for monitoring the status of shutters and large-sized doors. This ensures that any unauthorized entry attempts or tampering are detected promptly, enhancing the overall security of the premises.