Reflector-Beam Sensor
Reflector-Beam Sensor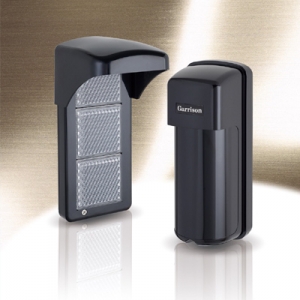 Item No:LK-16HR
Reflector-Beam Sensor
16m Reflection type sensor,
indoor and outdoor using.
File download
Item No. LK-16HR
• Detection range: outdoor 16m, indoor 20m.
• Adjustable beam interruption period (50~800msec)
• Form C relay providing more applications
• Wall mount or pole mount available
• IP66 waterproof, good for outdoor using
• 11V~30VDC Power Input, no polarity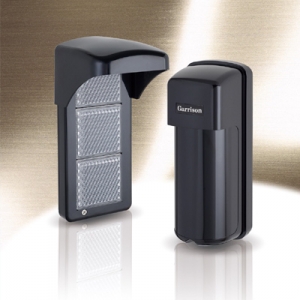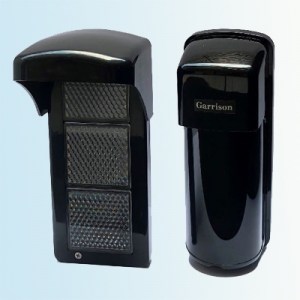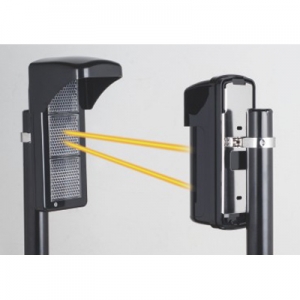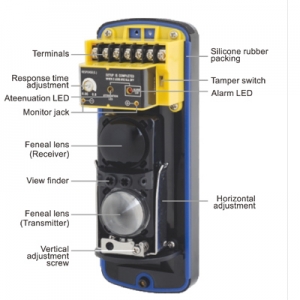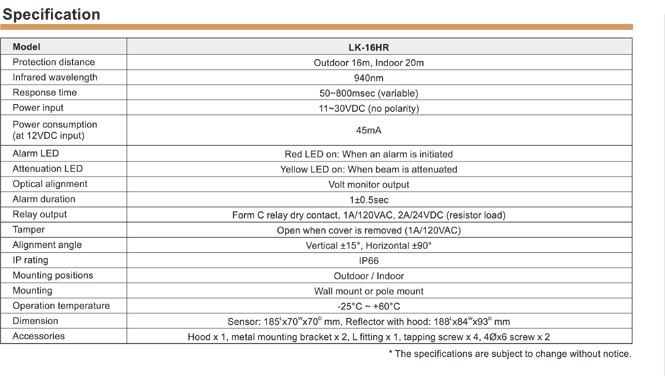 The Reflector-Beam Sensor is a versatile device that offers reliable detection capabilities for both indoor and outdoor environments. With a detection range of 16m outdoors and 20m indoors, it provides ample coverage for various applications.
One of the notable features of this sensor is the adjustable beam interruption period, which allows users to customize the response time according to their specific needs. The range can be set between 50 to 800 milliseconds, ensuring optimal performance in different scenarios.
To expand its usability, the sensor is equipped with a Form C relay, providing more application possibilities. This relay enables the sensor to interface with other devices or systems, allowing for seamless integration and control.
Installation options are flexible, as the sensor can be easily mounted on a wall or pole. This versatility ensures that it can be positioned in the most suitable location for efficient operation. Whether it's securing a perimeter or monitoring an entrance, the Reflector-Beam Sensor offers adaptability to meet diverse requirements.