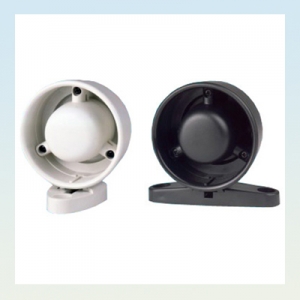 Item No. LD-80
• Operating Voltage: 7 ~ 14VDC
• Current consumption: 130mA
• Operating frequency: 1.5~3.5KHz
• Alarm output: 110 dB
• Reverse polarity protection
• Size: 60ø mm Base 75 x 18mm
• Weight: 60g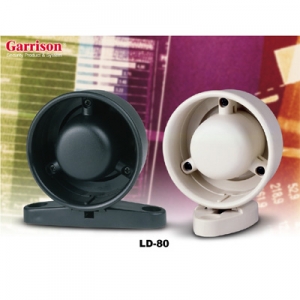 The Piezo Siren is a compact and powerful device designed for various alarm and alert applications. With its efficient design and reliable performance, it offers a robust solution for audible warning signals.
Operating within a voltage range of 7 to 14VDC, the Piezo Siren can be easily integrated into different electrical systems. It consumes a low current of 130mA, ensuring energy efficiency without compromising its sound output capabilities.
The operating frequency of the Piezo Siren ranges from 1.5 to 3.5KHz. This frequency range allows for clear and distinct sound generation, making it highly effective in grabbing attention and signaling an alarm. With its alarm output of 110 dB, the Piezo Siren produces a loud and penetrating sound that can be heard over considerable distances, ensuring that the intended warning is clearly conveyed.
To enhance its durability and reliability, the Piezo Siren is equipped with reverse polarity protection. This protection feature safeguards the siren from damage caused by incorrect wiring or power supply connection, providing added peace of mind for users.
In terms of physical specifications, the Piezo Siren has a size of 60ø mm at the base, making it compact and easy to install in various locations. The overall dimensions measure 75 x 18mm, ensuring a space-saving design that is suitable for different applications. Despite its small size, the Piezo Siren has a weight of 60g, making it lightweight and easy to handle during installation.