Piezo Siren with Strobe LK-96 standard type
Piezo Siren with Strobe LK-96 standard type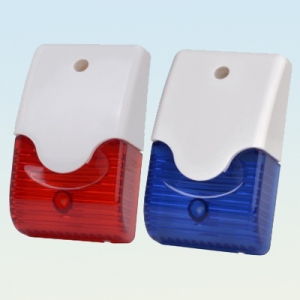 Item No. LK-96
• Operating Voltage:
• 10~16V (DC12V model)
• 18~28V (DC24V model)
• Operating frequency: 2.4~3.7KHz
• Alarm output: 110 dB
• Strobe: 8 pcs super bright LED strobe
• Reverse polarity protection
• Color available: Red / Blue / White
• Size: 122L x 73W x 43H mm
• Weight: 140 g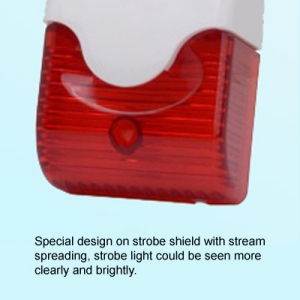 When it comes to safeguarding your premises, having a reliable alarm system is essential. The LK-96 Piezo Siren with Strobe is a standard type device that combines a powerful siren and a high-intensity strobe light to provide effective security measures. With its robust features and versatile design, this siren is suitable for various applications.
The LK-96 Piezo Siren with Strobe operates at different voltage ranges depending on the model. The DC12V model is designed to work within an operating voltage of 10 to 16V, while the DC24V model requires a voltage range of 18 to 28V. This flexibility allows seamless integration into existing power systems, ensuring optimal functionality.
With an operating frequency of 2.4 to 3.7 KHz, the LK-96 Piezo Siren with Strobe emits a loud and attention-grabbing sound. With an alarm output of 110 dB, it effectively alerts individuals in the vicinity to potential dangers or security breaches. The powerful siren serves as a strong deterrent, deterring unauthorized access and providing peace of mind.