Piezo Siren & Strobe, w/ Tamper Switch LK-96T
Piezo Siren & Strobe, w/ Tamper Switch LK-96T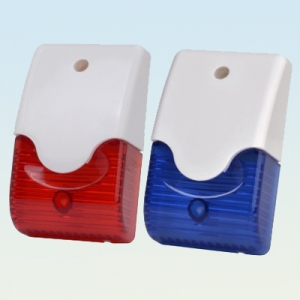 Item No. LK-96T
• Operating Voltage:
• 10~16V (DC12V model)
• 18~28V (DC24V model)
• Operating frequency: 2.4~3.7KHz
• Alarm output: 110 dB
• Strobe: 8 pcs super bright LED strobe
• Tamer switch: Contact rating 0.5A/30VDC
• Reverse polarity protection
• Color available: Red / Blue / White
• Size: 122L x 73W x 43H mm
• Weight: 140 g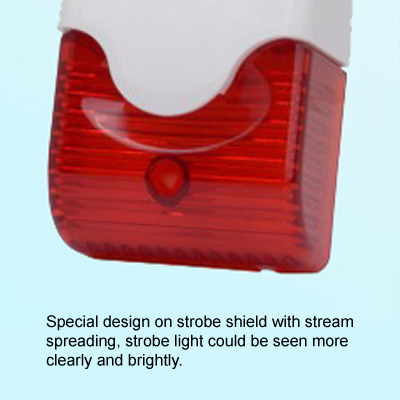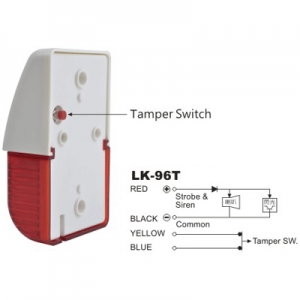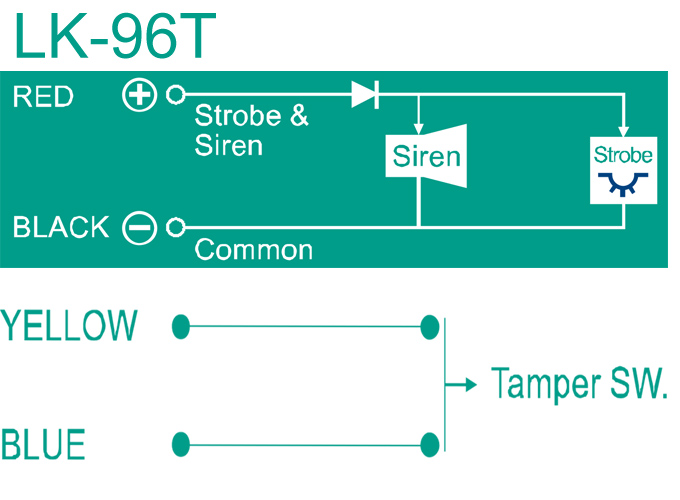 When it comes to safeguarding your premises, having reliable security devices is essential. The Piezo Siren & Strobe with Tamper Switch (LK-96T) offers a comprehensive solution that combines a powerful siren and strobe light, along with the added protection of a tamper switch.
Operating at different voltage ranges, the Piezo Siren & Strobe with Tamper Switch is suitable for a variety of power systems. The DC12V model operates within the range of 10 to 16V, while the DC24V model requires a voltage range of 18 to 28V. This flexibility ensures compatibility with different power supplies, making integration into your existing security system hassle-free.
With an operating frequency of 2.4 to 3.7KHz, the Piezo Siren & Strobe delivers a loud and attention-grabbing alarm output of 110 dB. Whether in a residential, commercial, or industrial setting, this siren ensures that potential threats are promptly detected and individuals are alerted effectively.
The tamper switch feature adds an extra layer of security to the Piezo Siren & Strobe. With a contact rating of 0.5A/30VDC, the tamper switch detects any unauthorized attempts to tamper with or manipulate the device. This ensures that any interference is immediately detected and triggers an appropriate response.