Panic-Button
Panic-Button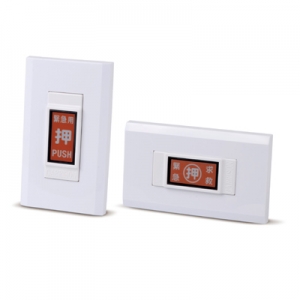 Item No:LK-4600AN / LK-4600AN-2
Item No. LK-4600AN
• Output Contact: NC/NO
• Contact rating: 1A / 125VAC
• Mode: ON/OFF (two-step) or Pulse (push-ON)
• Feature:
• can customize the panel words to any language
• can customize the LOGO
• can expand to 2 output contacts
• use Connector terminal for easy installation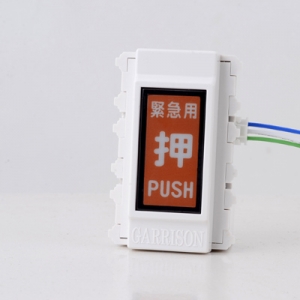 With a contact rating of 1A / 125VAC, this output contact solution ensures reliable performance and can handle electrical loads up to 125 volts. Whether you need to control lights, appliances, or other equipment, this product is built to deliver seamless operation and dependable functionality.
The mode of operation offers flexibility to suit your preferences. Choose between the two-step mode (ON/OFF) for a straightforward control mechanism or the pulse mode (push-ON) for momentary activation. This adaptability allows you to configure the output contact solution to meet your specific needs and create the desired user experience.
One of the standout features of this product is its customizable options. You have the freedom to personalize the panel words, making it possible to display instructions or messages in any language you prefer. Additionally, you can customize the product with your own logo, enabling brand integration or adding a personal touch to the system.
To further enhance its versatility, this output contact solution can be expanded to include two output contacts. This expansion capability opens up possibilities for controlling multiple devices or systems simultaneously, providing enhanced control and convenience.