Panic-Button
Panic-Button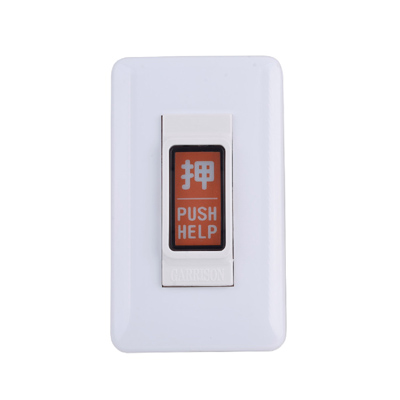 Item No:LK-4500A / LK-4500A-2
Item No. LK-4500A
• Recessed-Mounting
• Contact action: NO/NC
• Contact rating: AC 125V / 1A
• Tamper switch provided
• tamper rating: AC 125 / 1A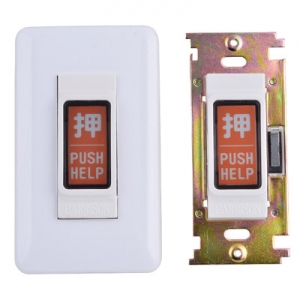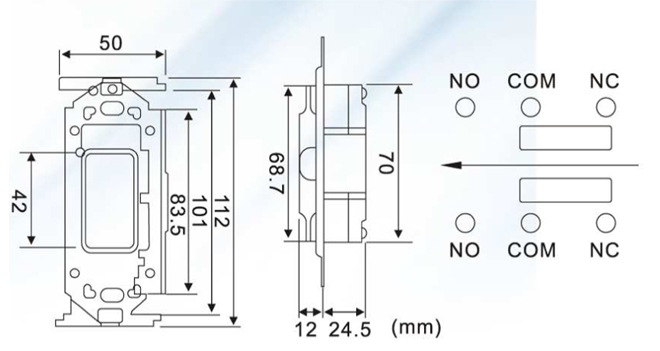 The Panic Button features a contact action that can be configured as normally open (NO) or normally closed (NC), allowing you to customize its functionality based on your specific requirements. This versatility ensures that the Panic Button can be integrated into various alarm systems and security setups.
With a contact rating of AC 125V / 1A, the Panic Button offers a reliable and robust performance. It can handle the electrical load of up to 125 volts and 1 amp, ensuring that the Panic Button operates efficiently and effectively in critical situations.
To further enhance its security features, the Panic Button is equipped with a tamper switch. This additional safeguard ensures that any unauthorized attempts to tamper with or disable the Panic Button are immediately detected and reported. With a tamper rating of AC 125V / 1A, the Panic Button provides an extra layer of protection and prevents tampering or sabotage.