Magnetic Switch
Magnetic Switch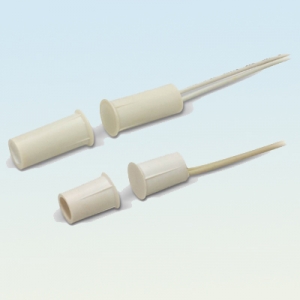 Item No. LK-151 / LK-151S
• Magnetic Switch
• Contact Rating: 0.2A 50VDC
• Contact capacity: 8W
• Operating Distance: 28 mm (cc)
• Life Expectancy: over 1 million cycles at 0.5A @12VDC
• Magnet used: Nd FeB N35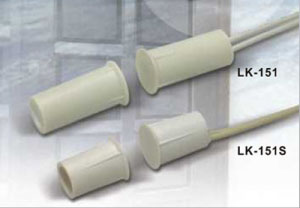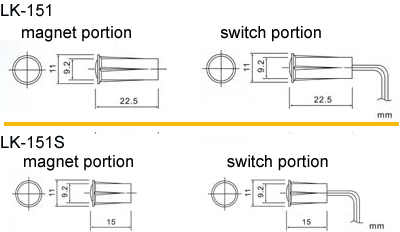 Featuring a contact rating of 0.2A at 50VDC, the Magnetic Switch is capable of handling low voltage currents efficiently. This enables it to control the flow of electricity, providing reliable switching and connectivity in circuits and systems.
With a contact capacity of 8W, the Magnetic Switch can handle power transmission effectively. It ensures efficient power delivery, preventing excessive power dissipation and safeguarding connected components.
The operating distance of 28mm (cc) allows the Magnetic Switch to detect and respond to magnetic fields within its range. This enables precise magnetic sensing, ensuring accurate control and activation of various functions in a system.
Boasting a remarkable life expectancy of over 1 million cycles at 0.5A @12VDC, the Magnetic Switch offers durability and reliability. It can withstand repeated use and extended operation, making it suitable for applications that require frequent switching.
The Magnetic Switch utilizes an Nd FeB N35 magnet, known for its strong magnetic properties. This magnet ensures effective magnetic field generation, enabling precise sensing and responsive switching.