Magnetic Switch
Magnetic Switch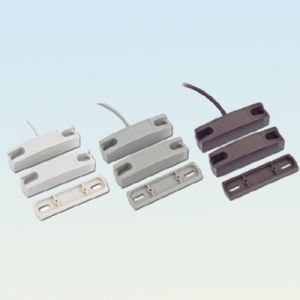 Item No. LK-155
• Contact Rating: 0.2A 30VDC
• Contact capacity: 5W
• Operating Distance: 30 mm (cc)
• Lead length: 280mm (22AWG)
• Housing material: ABS resin
• Brown, Gray & Ivory colors available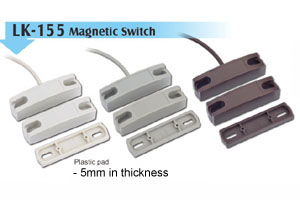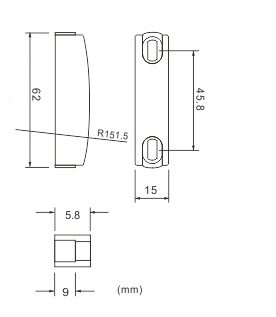 With a contact rating of 0.2A at 30VDC, the Magnetic Switch is capable of handling low voltage currents with precision and accuracy. This enables it to effectively control the flow of electricity in different circuits and devices, ensuring proper functionality and safety.
The contact capacity of 5W allows the Magnetic Switch to handle power transmission effectively. It is designed to manage the transfer of electrical energy, ensuring efficient power delivery and preventing overload or damage to connected devices.
The operating distance of 30 mm (cc) provides ample space for magnetic sensing. This means that the Magnetic Switch can detect and respond to the presence of magnetic fields within its range, allowing for precise control and activation of various functions in a system.
The Magnetic Switch comes with a lead length of 280mm (22AWG), providing flexibility and ease of installation. This allows for convenient positioning and connection to other components or circuits, ensuring seamless integration into the overall system.