LK-1030 - EM type
LK-1030 - EM type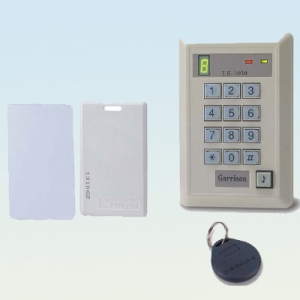 Item No. LK-1030 / (EM)
• Stand-alone single door control
• Used as a card/PIN reader for unlocking
• Memory retained permanently even after power failure
• Adding cards, deleting cards, checking card validity operated through keypad
• With numeric LED display makes operation user-friendly
• Reader type:
• Lockout, Card Only, Card plus Pin or Pin only.
• With a door-bell push button


Specifications:
- Read range: 15 ~ 23cm (Thick & ISO card), 10~15cm (key tag)
- Cardholder capacity: 8,000 cards
- Frequency: 125 KHz
- Power supply: DC11~15V (liner and full wave rectification power)
- Power consumption: 70mA (stand-by), 150mA (operation)
- Unlock duration: 1~255 seconds
- Case dimensions: 85W x 125H x 22D mm
Proximity Card & Key Tag
• Uniquely encoded, impossible to be duplicated
• Hand free, battery free
• Card dimensions:
• Thick card: 86 x 54 x 1.8 mm
• ISO card : 86 x 54 x 0.8 mm
• Key tag : 34 x 39 x 6 mm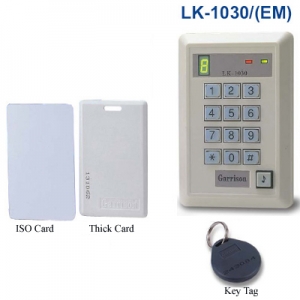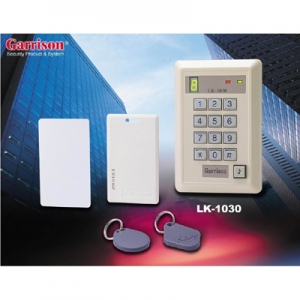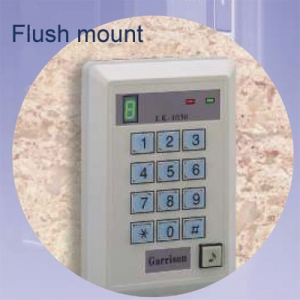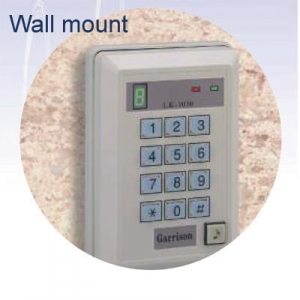 In the realm of access control, the LK-1030 EM type takes center stage as a standalone single door control solution. It offers a convenient and secure approach to unlocking doors using a card or PIN reader. With its versatile capabilities, this system provides efficient management of access while maintaining the utmost security.
One of the standout features of the LK-1030 EM type is its permanent memory retention, ensuring that access information is preserved even in the event of a power failure. This functionality adds an extra layer of reliability to the system, ensuring seamless operation and access control at all times.
The LK-1030 EM type also boasts an intuitive user interface. Adding and deleting cards, as well as checking card validity, can be effortlessly performed through the keypad. The system's numeric LED display enhances user-friendliness, providing clear and concise instructions during operation.
With different reader types available, including lockout, card-only, card plus PIN, or PIN-only, the LK-1030 EM type offers versatility to meet various security requirements. Users can select the reader type that aligns with their specific needs, ensuring an optimal balance between convenience and security.