Beam Sensor Indoor 15m/ outdoor 10m
Beam Sensor Indoor 15m/ outdoor 10m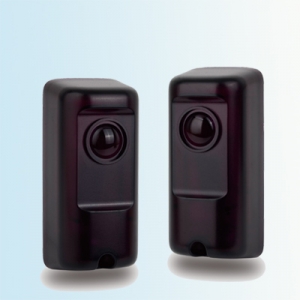 Item No:LK-10H
Beam Sensor Indoor 15m/ outdoor 10m
15m mini type sensor
Indoor and outdoor using
File download
Item No. LK-10H
• Compact type: size: 40 x 88 x 32.5 mm
• Distance: 15m indoor / 10m outdoor
• Input power: DC12V or DC24V (Jumper Pin Select)
• Alarm LED: Red LED On (the alarm is triggerred)
• Power Consumption: 38mA (DC12V)
• Relay Output: NC or NO Relay Dry Contact. 1A/120VAC, 2A/24VDC (NC or NO selected by Jumper Pin)
•Operating Temperature: -20°C~+60°C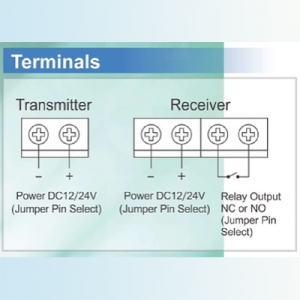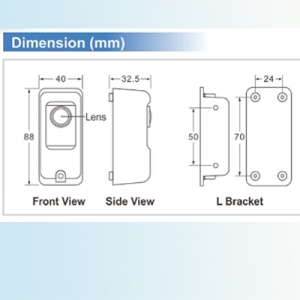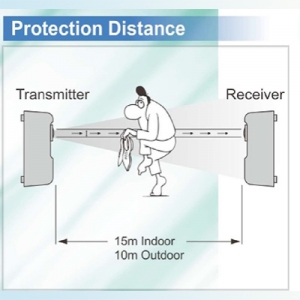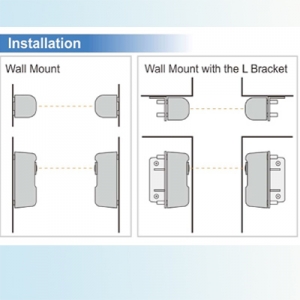 In the realm of security and surveillance, the Beam Sensor Indoor with a range of 15 meters indoors and 10 meters outdoors stands as a reliable and efficient device for monitoring and detection. Designed with compactness in mind, this sensor offers a size of 40 x 88 x 32.5 mm, making it suitable for installations where space is limited.
The Beam Sensor Indoor is engineered to provide accurate and precise detection within its designated range. With a detection distance of 15 meters indoors and 10 meters outdoors, it offers comprehensive coverage, ensuring that no area goes unnoticed. This makes it ideal for both residential and commercial applications, providing a heightened level of security and peace of mind.
This sensor is designed to be adaptable to different power requirements, offering the flexibility to choose between DC12V and DC24V input power. This feature, easily adjustable through jumper pin selection, ensures compatibility with various power supply configurations, making it convenient for integration into existing systems.
To provide clear visual indication of alarm triggers, the Beam Sensor Indoor is equipped with a red LED that turns on when an alarm is activated. This instant visual feedback allows for quick identification of alarm events, enabling timely responses and appropriate action to be taken.