Piezo Siren with Strobe, LED Indicator, LK-96L
Piezo Siren with Strobe, LED Indicator, LK-96L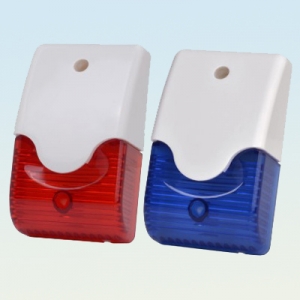 Item No. LK-96L
• With additional LED indicator. 3 cables style.
• Operating Voltage:
• 10~16V (DC12V model)
• 18~28V (DC24V model)
• Operating frequency: 2.4~3.7KHz
• Alarm output: 110 dB
• Strobe: 8 pcs super bright LED strobe
• Reverse polarity protection
• Color available: Red / Blue / White
• Size: 122L x 73W x 43H mm
• Weight: 140 g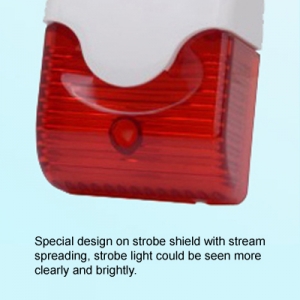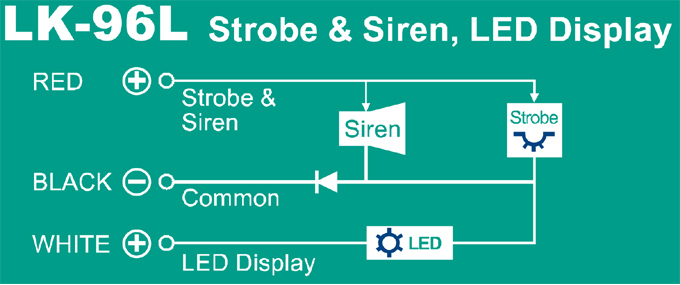 Operating at different voltage ranges, the Piezo Siren with Strobe and LED Indicator offers flexibility to accommodate different power systems. The DC12V model operates within the range of 10 to 16V, while the DC24V model requires a voltage range of 18 to 28V. This ensures compatibility with a wide range of power supplies, allowing for easy integration into existing setups.
The siren operates at an operating frequency of 2.4 to 3.7KHz, carefully selected to produce a highly audible and attention-grabbing sound. With an impressive alarm output of 110 dB, the Piezo Siren ensures that the alert is heard clearly, even in noisy environments or from a distance.
The Piezo Siren with Strobe and LED Indicator is available in three color options: red, blue, and white. This allows you to select the color that best suits your preferences or aligns with your existing security system aesthetics.
With dimensions of 122L x 73W x 43H mm and a weight of 140 g, the Piezo Siren with Strobe and LED Indicator strikes a balance between functionality and practicality. Its compact size and lightweight design make installation easy and convenient, while still delivering powerful alerts and visual indicators.