Panic-Button (Build-in LED light)
Panic-Button (Build-in LED light)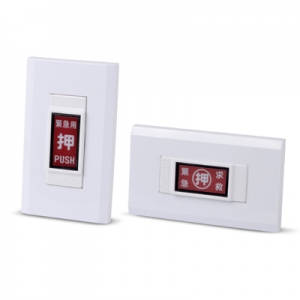 Item No:LK-4500AL / LK-4500AL-2
Item No. LK-4500AL
• Supply voltage: DC12V or DC24V
• Output Contact: NC/NO
• Contact rating: 1A / 125VAC
• Mode: ON/OFF (two-step) or Pulse (push-ON)
• LED light: OFF- white LED on; ON- LED flash
• Feature:
• build-in LED light, easy operation
• can customize the panel words to any language
• can customize the LOGO
• can expand to 2 output contacts
• use Connector terminal for easy installation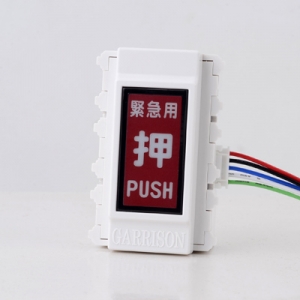 With a supply voltage of either DC12V or DC24V, this panic-button is compatible with a wide range of power systems, allowing for seamless integration into your existing setup. Its output contact features both NC (Normally Closed) and NO (Normally Open) configurations, providing versatility to suit your specific requirements. The contact rating of 1A / 125VAC ensures reliable performance and the ability to handle electrical loads up to 125 volts.
This panic-button offers two modes of operation to cater to different preferences. Choose between the two-step mode (ON/OFF) for a straightforward control mechanism or the pulse mode (push-ON) for momentary activation. This flexibility enables you to customize the button's behavior to best suit your needs and preferences.
The built-in LED light adds an extra layer of functionality and convenience. When the panic-button is in the OFF state, the LED light remains off, providing a discreet appearance. However, when activated, the LED light flashes, alerting users and drawing attention to the emergency situation. This visual indication enhances the usability and effectiveness of the panic-button, ensuring that it can be easily identified even in low-light environments.