Mini Piezo Siren
Mini Piezo Siren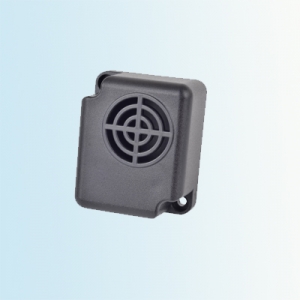 Item No. LK-72
• Siren sound
• Operating voltage:
• 10~16V (DC12V model)
• 18~28V (DC24V model)
• Current consumption:
• 85mA (DC12V model)
• 55mA (DC24V model)
• Operating frequency: 2.4~3.7KHz
• Alarm output: 110dB
• Reverse polarity protection
• Size: 47 x 39 x 22 mm
• Weight: 25g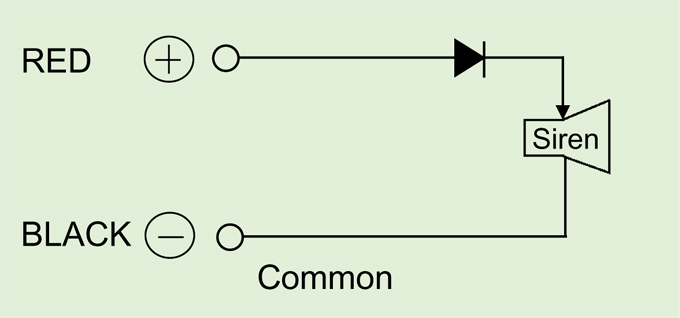 With its wide operating voltage range, the Mini Piezo Siren is compatible with different power sources. The DC12V model operates within the range of 10 to 16V, while the DC24V model works with voltages between 18 and 28V. This flexibility ensures that the siren can be integrated seamlessly into various security systems, providing reliable performance across different power configurations.
The Mini Piezo Siren is designed to consume low current while delivering high-performance output. The DC12V model has a current consumption of 85mA, while the DC24V model operates at a lower current consumption of 55mA. This energy-efficient design allows for prolonged use without excessive power drain, ensuring the overall efficiency of your security system.
Operating at a frequency range of 2.4 to 3.7KHz, the Mini Piezo Siren emits a sharp and attention-grabbing sound. With an alarm output of 110dB, the siren is capable of producing a powerful and piercing sound that can alert occupants and deter potential intruders. This high decibel level ensures that the alarm is clearly audible, even in noisy environments.
In terms of dimensions, the Mini Piezo Siren boasts a compact size of 47 x 39 x 22 mm, making it suitable for installations where space is limited. Despite its small footprint, the siren is built to deliver robust performance and withstand various environmental conditions.