Magnetic Switch
Magnetic Switch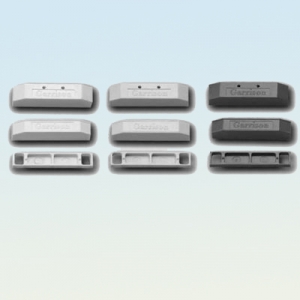 Item No. LK-154
• Contact Rating: 0.2A 30VDC
• Contact capacity: 5W
• Operating Distance: 25 mm (cc)
• Housing material: ABS resin
• Brown, Gray & Ivory colors available


With a contact rating of 0.2A at 30VDC, the Magnetic Switch can handle low voltage currents effectively. This allows for safe and efficient electrical connectivity in different devices and circuits. Its contact capacity of 5W enables it to manage the power flow, ensuring stable and reliable performance.
The operating distance of 25 mm (cc) provides ample space for magnetic sensing. This allows the Magnetic Switch to detect and respond to the presence of magnetic fields within its range accurately. This capability is vital in controlling the activation or deactivation of various functions and mechanisms in electronic systems.
The Magnetic Switch is housed in a durable ABS resin material. ABS resin is known for its excellent mechanical properties, including high impact resistance and strength. This ensures the switch's longevity and protection against external factors, making it suitable for demanding environments.
In terms of aesthetics, the Magnetic Switch offers multiple color options, including brown, gray, and ivory. This allows for seamless integration into different design schemes and applications, ensuring a visually pleasing appearance.