LK-1031 - Mifare type
LK-1031 - Mifare type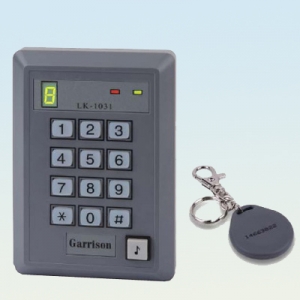 Item No:LK-1031 (Mifare).
Item No. LK-1031 (Mifare)
• Stand-alone single door control
• Memory retained permanently even after power failure
• Adding cards, deleting cards, checking card validity operated through keypad
• With numeric LED display makes operation user-friendly
• Reader type:
• Lockout, Card Only, Card plus Pin or Pin only.
• With a door-bell push button

Specifications:
Read range: 2~4cm (key tag)
- Cardholder capacity: 5,000 cards
- Frequency: 13.56 MHz
- Power supply: DC11~15V (liner and full wave rectification power)
- Power consumption: 70mA (stand-by), 150mA (operation)
- Unlock duration: 1~255 seconds
- Case dimensions: 85W x 125H x 22D mm

Proximity Key Tag
• Uniquely encoded, impossible to be duplicated
• Hand free, battery free
• Tag dimensions: 34 x 39 x 6 mm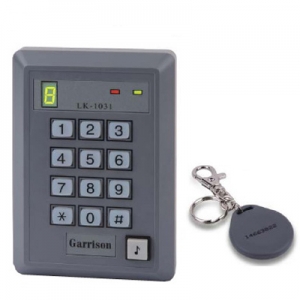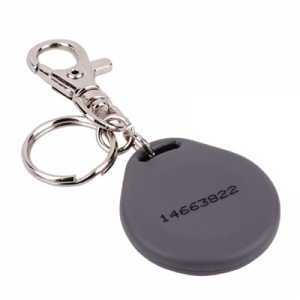 The LK-1030 EM type is a standout solution for stand-alone single door control. Designed to provide reliable and secure access control, this system offers a range of features that ensure seamless operation and ease of use.
One of the key advantages of the LK-1030 EM type is its ability to retain memory even after a power failure. This means that access information and settings are permanently stored, eliminating the need for reprogramming or reconfiguration each time power is restored. This feature enhances the system's reliability and convenience.
Adding and managing access cards is a breeze with the LK-1030 EM type. Through the system's intuitive keypad, users can easily add new cards, delete existing ones, and check the validity of cards. This user-friendly interface streamlines the administrative tasks associated with access control management.
To further enhance usability, the LK-1030 EM type features a numeric LED display. This display provides clear and visible feedback during operation, ensuring that users can easily navigate through the system's functions and settings.