Long Distance Remote Control
Long Distance Remote Control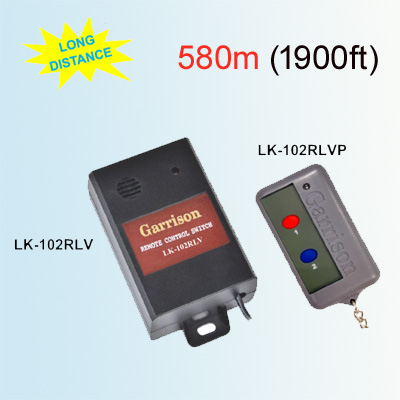 . Power source: Receiver: DC12V~24V
Transmitter: DC12V (A23) battery
. Effective distance: more than 580m (1900ft), line of sight
. Frequency: 380MHz (RF)
. Code combination: 10-bit DIP switch
. Mode selection: pulse or ON/OFF
. Relay contact: 5A/125VAC
. Dimension: Receiver: 48W x 87L x 23D mm
Transmitter: 37W x 70L x 15D mm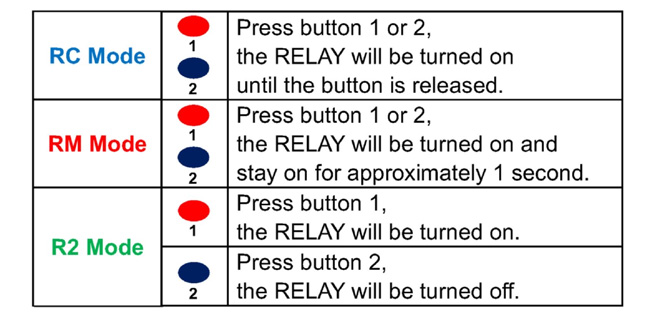 Equipped with advanced technology, our remote control system ensures reliable operation even over long distances. With an effective range of more than 580 meters (1900 feet) in a line of sight, you can effortlessly control devices from virtually anywhere within range. Say goodbye to the limitations of traditional remote controls and embrace the freedom and convenience that our long-distance remote control provides.
Powered by a receiver and a transmitter, our remote control system is designed for optimal performance. The receiver operates on a DC12V~24V power source, while the transmitter utilizes a DC12V (A23) battery for seamless functionality. This combination ensures efficient power management, allowing you to enjoy long-lasting usage without frequent battery changes.
Operating at a frequency of 380MHz (RF), our long-distance remote control provides a stable and reliable connection. The 10-bit DIP switch code combination enhances security and prevents interference from other devices, ensuring seamless communication between the transmitter and receiver.
With a relay contact rating of 5A/125VAC, our long-distance remote control enables you to effortlessly activate and control various devices and systems. From lighting fixtures and motorized equipment to security systems and access gates, the possibilities are endless.