2-Beam Infrared Sensor (range 12m)
2-Beam Infrared Sensor (range 12m)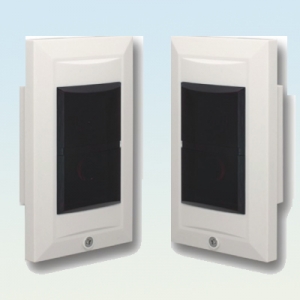 Item No:LK-12HD
2-Beam Infrared Sensor (range 12m)
12m Infrared Sensor, indoor using
File download
Item No. LK-12HD
• Protection range: 12m
• Mount with a standard signal gang electric box
• Excellent external light immunity
• LED alignment indicator - visibly confirms proper alignment
• Beam protection for entrances, exits, corridors and staircases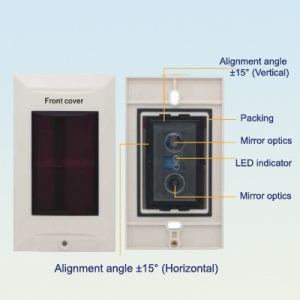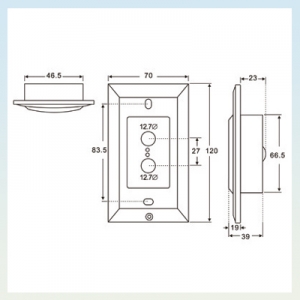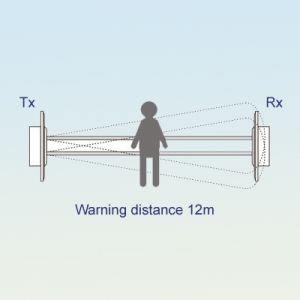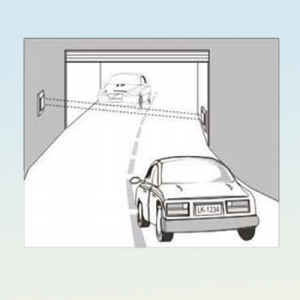 specification:


In the realm of security and detection, the 2-Beam Infrared Sensor stands as a powerful tool to safeguard entrances, exits, corridors, and staircases. With a protection range of 12 meters, this sensor provides reliable coverage to ensure the security and safety of various environments.
Installation of the sensor is a breeze, thanks to its compatibility with a standard signal gang electric box. This enables seamless integration into existing electrical systems, allowing for easy and efficient setup. Whether it's a new installation or retrofitting an existing space, the sensor can be conveniently mounted, providing enhanced security without extensive modifications.
One of the standout features of the 2-Beam Infrared Sensor is its excellent external light immunity. This means that the sensor is designed to resist interference or false triggers caused by ambient light sources. Whether it's bright sunlight or artificial lighting, the sensor remains highly reliable, accurately detecting movement within its designated range.
Aligning the sensor for optimal performance is made simple and convenient with the LED alignment indicator. This visual aid provides immediate feedback, visibly confirming proper alignment of the sensor's beams. It eliminates the guesswork and ensures that the sensor is accurately positioned to provide effective coverage. This feature enhances the installation process, saving time and effort while ensuring optimal functionality.