Waterproof Panic-Button ON/OFF type
Waterproof Panic-Button ON/OFF type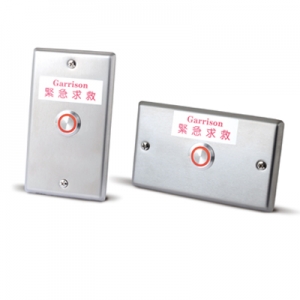 Item No. LK-4700AN
• Synchronize with an LED controller LK-108-1
• Suitable for damp or misty places, such as: sauna, SPA,
• Swimming pool, hot spring pool, bathroom,kitchen...etc.
• Mode: Pulse (push-ON)
• Red LED light indicator, easy identification
• Supply voltage: DC12V / 20mA (Max)
• Output Contact: NC / NO (3A/250VAC)
• Waterproof: IPX6 (IEC 60529 Edition 2.2:2013)
• Operating temperature and humidity:-20°C~70°C; 0~100%RH
• With stainless steel push button and panel
• Output wire: 200°C high temperature Teflon wire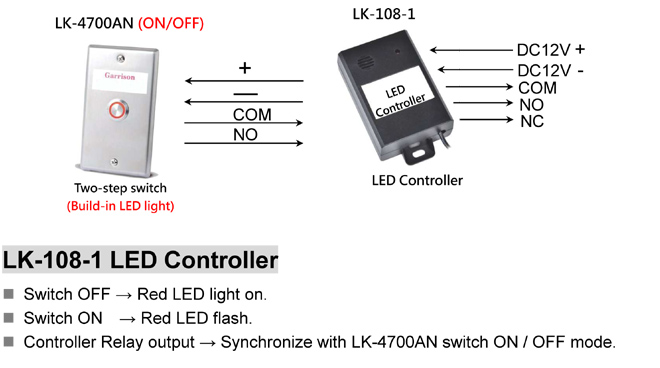 In environments where moisture and humidity are present, having a reliable panic-button that can withstand such conditions is crucial. Our waterproof panic-button, designed in an ON/OFF type, is the ideal solution for various settings that may be damp or misty, such as saunas, spas, swimming pools, hot spring pools, bathrooms, kitchens, and more.
Synchronized with our LED controller model LK-108-1, this panic-button offers seamless integration and synchronization with the LED lighting system, allowing for coordinated visual cues and enhanced functionality.
The waterproof design of this panic-button ensures its suitability for use in environments with moisture and humidity. With a waterproof rating of IPX6 according to the IEC 60529 Edition 2.2:2013 standard, it provides reliable protection against water ingress. This makes it an excellent choice for applications where water exposure is common or expected.
Operating in a pulse mode (push-ON), this panic-button offers a simple yet effective control mechanism. With a single press, the panic-button activates the desired response, providing immediate assistance or triggering an alarm when necessary.