Piezo Siren with Strobe LK-95 three cables type
Piezo Siren with Strobe LK-95 three cables type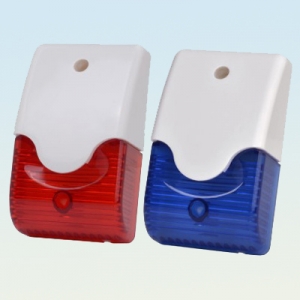 Item No. LK-95
• Siren & Strobe or Strobe only. 3 cables style
• Operating Voltage:
• 10~16V (DC12V model)
• 18~28V (DC24V model)
• Operating frequency: 2.4~3.7 KHz
• Alarm output: 110 dB
• Strobe: 8 pcs super bright LED strobe
• Reverse polarity protection
• Color available: Red / Blue / White
• Size: 122L x 73W x 43H mm
• Weight: 140 g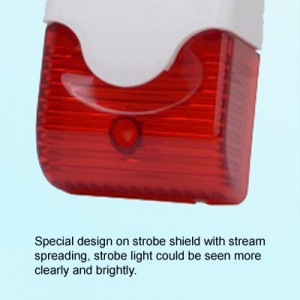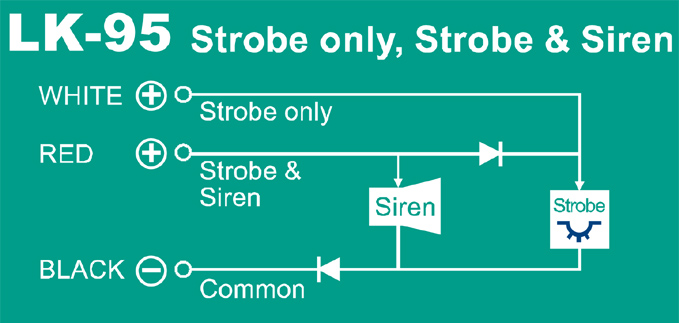 When it comes to ensuring the safety and security of your premises, having an effective alarm system is crucial. The LK-95 Piezo Siren with Strobe is a versatile device that combines both audible and visual alerts to provide enhanced protection. With its unique three-cable style, this siren offers flexible installation options to suit your specific needs.
The LK-95 Piezo Siren with Strobe can operate on different voltage ranges depending on the model. The DC12V model is designed for an operating voltage of 10 to 16V, while the DC24V model requires a voltage range of 18 to 28V. This adaptability allows seamless integration into your existing power supply, ensuring consistent and reliable performance.
Operating at a frequency of 2.4 to 3.7 KHz, the LK-95 Piezo Siren with Strobe emits a powerful and attention-grabbing sound. With an alarm output of 110 dB, it delivers a loud and penetrating noise that effectively alerts individuals in the vicinity. This audible alert serves as a strong deterrent to potential intruders and provides reassurance to occupants.
In addition to its audible alert, the LK-95 Piezo Siren with Strobe features a strobe function. The siren is equipped with eight super bright LED strobe lights that provide a visual warning signal. This combination of sound and light ensures maximum visibility and effectively captures attention in emergency situations.